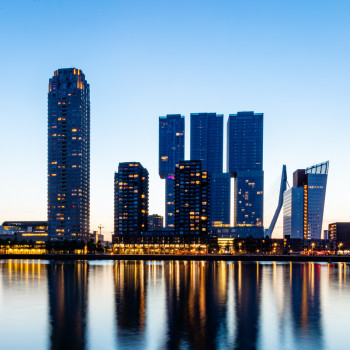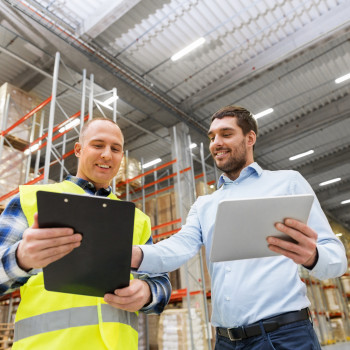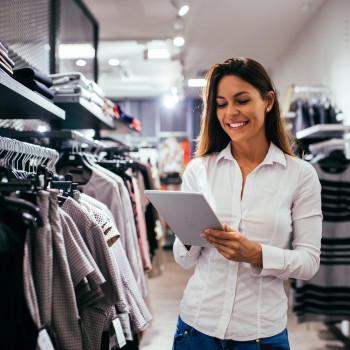 Your EDI network with 100,000+ trading partners
Effortless exchange of business documents. From order to invoice. With all your partners.
Any order. From warehouse to doorstep.
We're living in the age of next-day delivery. The number of orders processed by retailers and suppliers is growing rapidly and is showing no signs of slowing.
Transus allows for the effortless, scalable exchange of all your orders, confirmations, and invoices. For every order. From warehouse to doorstep.
Our reliable EDI platform will connect you with your trading partners, creating a single, large trading network. Your trading network.
Pick your subscription
Always add unlimited trading partners
Always send unlimited business documents.
Get started within 24 hours
Cancel every month
EDI Basic
One-off connection fee: from €150,-
The premier EDI web portal for retail suppliers.
Through our web portal
Exchange all business documents
Automatic document validation
Real-time insight into your documents
Support included
EDI Plus
One-off connection fee: from €150,-
Advanced solution, with EDI automation.
Includes everything from EDI Basic
Create SSCC labels
Automatic transport configuration
Link to your ERP software
Includes API link to Transus
EDI Premium
One-off connection fee: from €150,-
Complete EDI solution, with Premium support.





Seamless integration with your system
Your ERP-System or accounting software can link seamlessly with Transus. Add all your orders, packing slips, and invoices to your records automatically and accurately.
Our platform integrates seamlessly with SAP, Microsoft Dynamics 365 / AX / NAV, Sage, myfactory, LSE, Xentral, weclapp or many other systems.
Automate and focus on what really matters
How wonderful would it be if all companies on earth were connected and could automatically exchange business documents.
Optimise the customer experience
Here's what Transus can do for you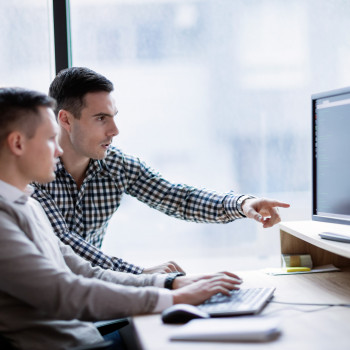 "Our junior business consultants perform EDI implementations themselves"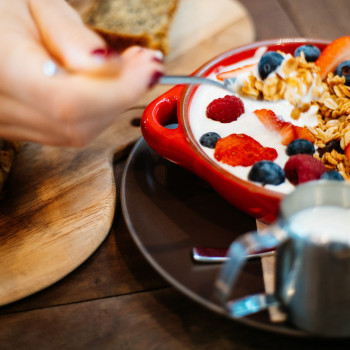 "We have to work with EDI in our industry in order to harmonise our methods with those of our trading partners."
Read more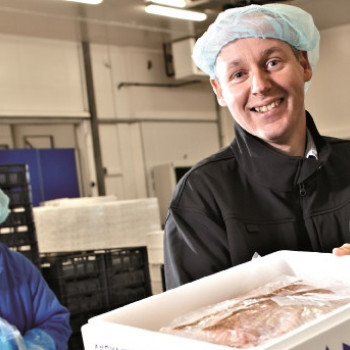 "If you want to be taken seriously as a supplier, you have to have EDI", says Ralph Spelthan, ICT manager at Anova Seafood. Anova Seafood is a European market leader in fresh fish and frozen fish products. The company from Den Bosch supplies major international supermarket chains including Albert Heijn, Carrefour, and Superunie, as well as hospitality wholesalers such as Sligro.
Read more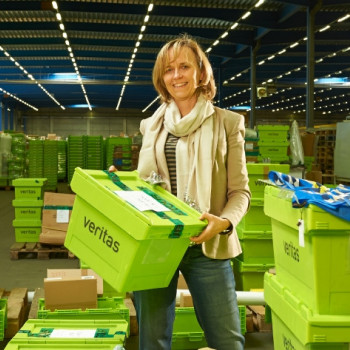 Creative retail chain Veritas has 117 of its own shops selling fashion accessories and sewing and craft supplies. Project manager Linda Van Hove explains how the shops are supplied: "Most products are shipped to the stores from a central warehouse, with various regular suppliers delivering the remaining products straight from their stock on a weekly basis. We use EDI to ensure that these call-off orders are processed flawlessly."
Read more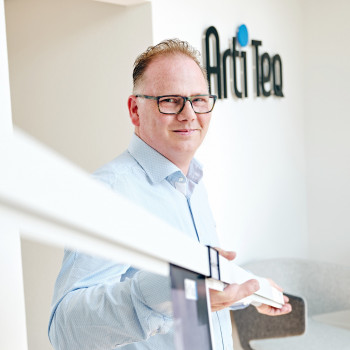 Artiteq is a hanging system specialist that develops flexible hanging systems for paintings and other wall decorations. Despite the fact that Artiteq does business with customers from all over the world, all trading is a piece of cake with EDI by Transus.
Read more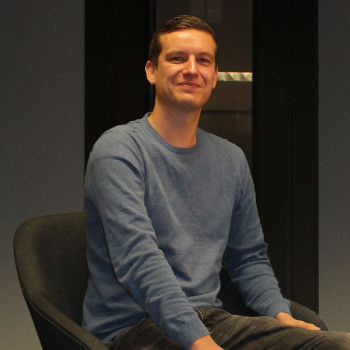 Since they launched their online shop in 1999, bol.com has worked with EDI to make sure that its products are shipped to customers quickly and to create more transparency throughout the supply chain.
Read more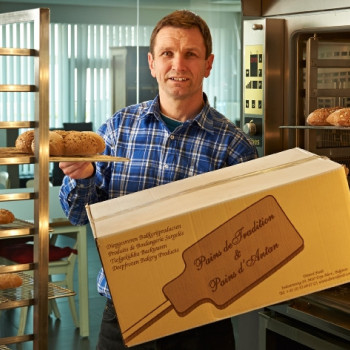 Diversi Foods is a distributor of innovative ready-to-bake products for the Western European market, including pre-baked and frozen bread products, Viennoiserie, pastries, snacks, and frozen pastry products. Since 1989, the company has been synonymous with authenticity, quality, experience, and innovation.
Read more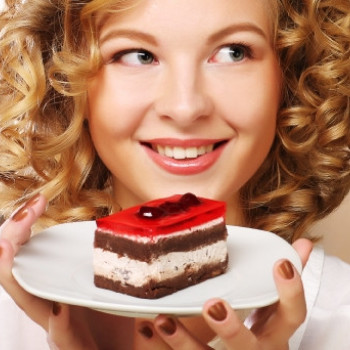 From its large warehouse in Roelofarendsveen, Patisserie Unique ships pastry, cakes, bread, and biscuits made by no fewer than 26 bakeries to bakers, hospitality businesses, and supermarkets. Jeroen Majoor, Director of Patisserie Unique, is very pleased with EDI by Transus.
Read more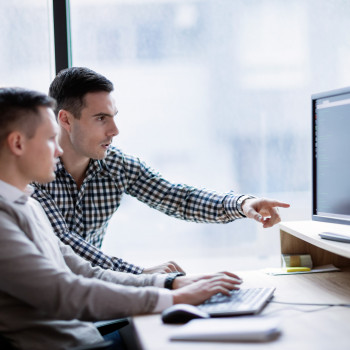 Our junior business consultants perform EDI implementations themselves"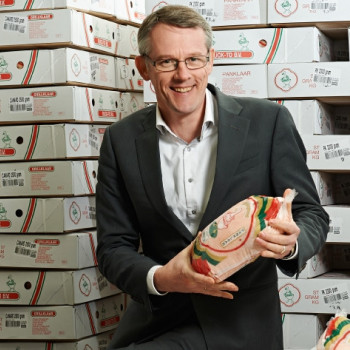 Tomassen Duck-To supplies quality duck products to, among others, German retail chain EDEKA. The company already supplied large quantities of duck products to wholesalers, but retail was new and so was EDI.
Read more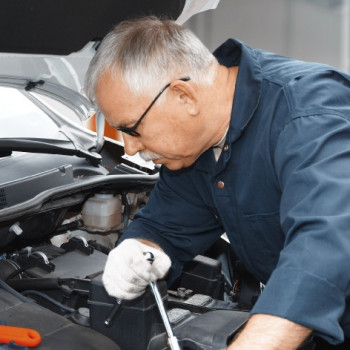 Marly is a supplier of innovative automotive products such as engine oils. Helga Thoelen explains how she found Transus: "a big customer asked us to work with EDI and told us: 'we use Transus for other suppliers, why don't you try them.' That's exactly what we did, and we're very satisfied with how things have gone."
Read more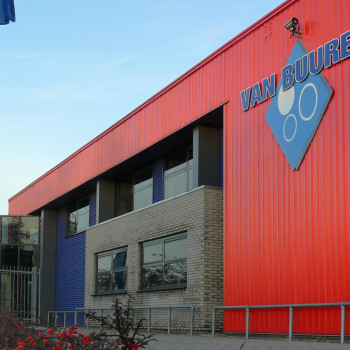 Van Buuren is a leading importer and distributor of consumer electronics with a large product portfolio and tailor-made solutions. Van Buuren is an indispensable link between manufacturers and retailers.
Read more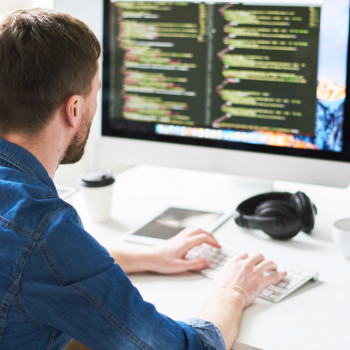 "I connected my client to Amazon in 7 hours"