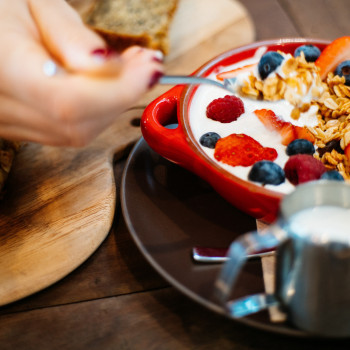 "With Transus, we can stay in control of the order flow"
Organic product manufacturer Leev about working with EDI.
Since it was founded in 2010, Leev has been making organic products, including snacks, bread substitutes, baking mixes and "free from" products. Leev was born from a passion for delicious and healthy food, with proceeds being invested small-scale healthcare projects through the Leev Foundation. Leev products can be found in Albert Heijn, Jumbo, Plus, Hoogvliet, Deen, Boon's Markt, and Trekpleister.
Kees Leenhouts explains: "Demand for organic products has been growing steadily for years, with consumers spending more than EUR 1.4 billion on organic products in 2018. At the same time, demand for delicious, yet healthy products is also growing, so our products are perfectly in line with what the market wants. We have to work with EDI in our industry in order to harmonise our methods with those of our trading partners."
Why Leev opted for Transus
Working via EDI has other advantages for Leev: "EDI is an easy, fast, and secure way for us to receive orders from retailers. It saves a lot of manual work and prevents input errors."
Leev has been working with a product and order management system implemented by automation parnter Xperit Solutions for some time now. "Our automation partner recommended Transus to us based on good experiences in the past. Together, we set up the entire EDI process in no time at all.
Clear and quick
Leev is very satisfied with how it can cooperate with its various trading partners via Transus. "Everything's working properly, that's for sure, because we haven't received a single complaint yet. We also like how we can track all our Transus communications in our Online account, which has helped us stay in control of our order flow."