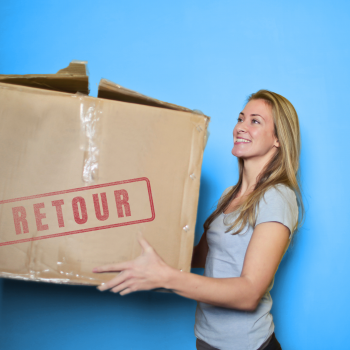 Intergamma return notifications via EDI
In 2011, a large collaborative project was started under the auspices of GS1 to automate and standardise the extensive, labour-intensive return flows between DIY shops and their suppliers. Back then, processing a single return took 77 minutes and had an average lead time of 20 days.
Transus was also involved in this project as an EDI provider, and despite the fact that the project slowly faded into the background as the industry focused on other priorities, Transus had already developed a standard for return processing.
8 years later
Until recently, approximately 45% of all return-related documents between Intergamma and its suppliers were sent by fax. You heard it right, fax in 2019. Since ISDN, needed for faxing, was discontinued as of 1 September 2019, all that faxing had to come to an end.
Because Transus developed a standard as early as 2011, which could be implemented quickly, Intergamma decided to process all its return-related documents via Transus EDI.
How can I set up return documents via EDI?
Are you a supplier who is yet to start working with EDI? In that case, it would be a smart move to set it up now, so that you can start exchanging return documents and, possibly, other documents with Intergamma right away.
Intergamma has decided not to designate a preferred supplier in order to allow its suppliers to choose their own EDI provider.
However, if you are looking for a fast implementation process and guaranteed technical compatibility for Intergamma returns, Transus can give you what you need. Even if you are not an EDI user yet, you can start using Transus EDI for a low monthly rate and benefit from more than just return document processing.
Ready to throw out your fax machine? Please contact our sales team. They'll happily discuss what Transus EDI can do for your document flows.